YSG Biotech's Teak Genetic Resources

---
For more than a decade, one of the primary focuses of YSG Biotech is to source and collect teak genetics from all around the world. As a result, the Company currently has one of the largest and richest teak genetic resources in the world today. In this context, special reference is given to the two Progeny/Provenance Trial Plots which were set up in 1997 in two different locations, one on a site with a hilly slope of about 150C gradient (Luasong Forestry Center, Tawau) and another in a lowland (Taliwas Forestry Center, Lahad Datu). These trials, now a clonal conservation cum seed stand, encompass 42 and 41 seedlots respectively, 26 being common to both areas. The objectives of these plots are to assess the performance and adaptation of teak genetics from diverse origins and/or sources under Sabah's conditions. For more information about these plots, kindly refer to the paper by Goh and Monteuuis (2009) on "Status of the 'YSG Biotech' program of building teak genetic resources in Sabah".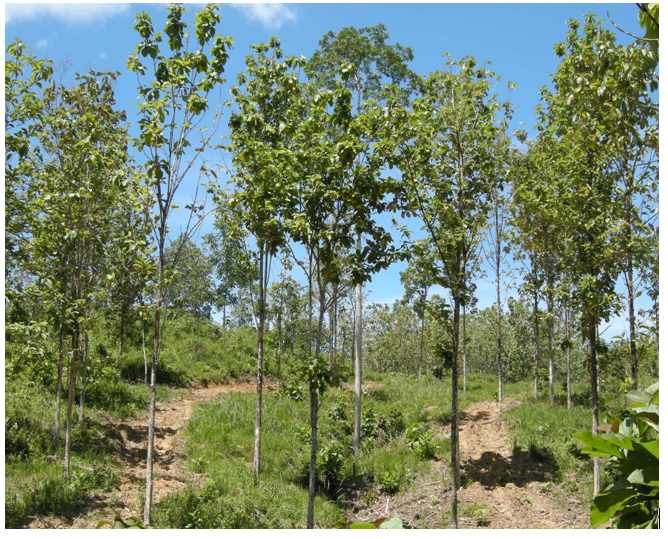 Photo: The Progeny/Provenance Plot in Luasong consisting of 42 seedlots, 15 are bulks and 27 are open-pollinated families; 249 trees remained aftter the final thinning in 2007.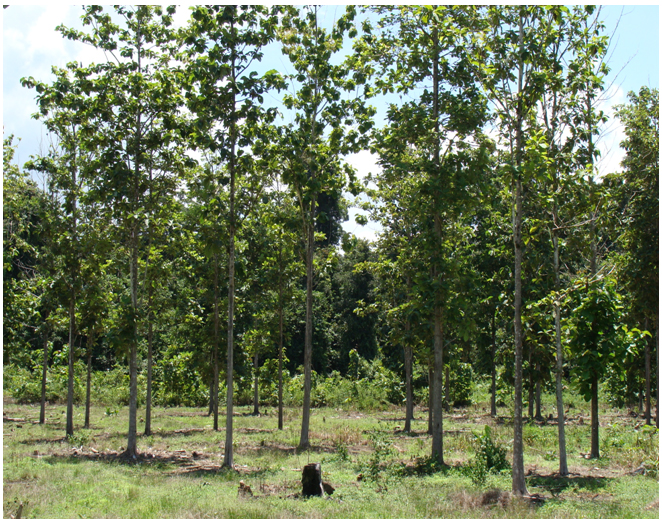 Photo: The Progeny/Provenance Plot in Taliwas Field Center consisting of 41 seedlots, 10 are bulks and 31 are open-pollinated families; 200 trees remained after the final thinning in 2006.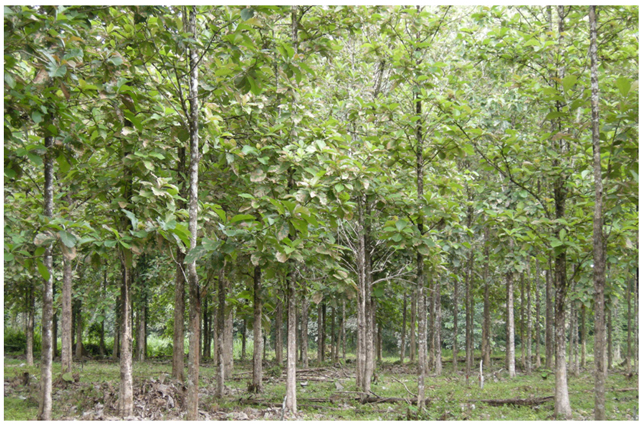 Photo: The Clonal Plot in Taliwas Field Center; established in 2000 consisting of 25 clones from several sources or origins.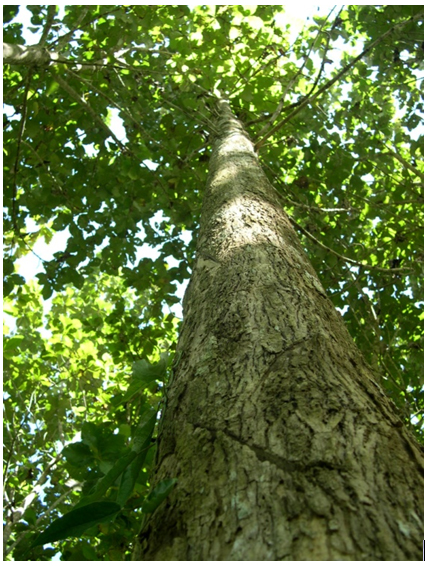 Photo: A superior teak tree with clear and straight bole aged 10 years.